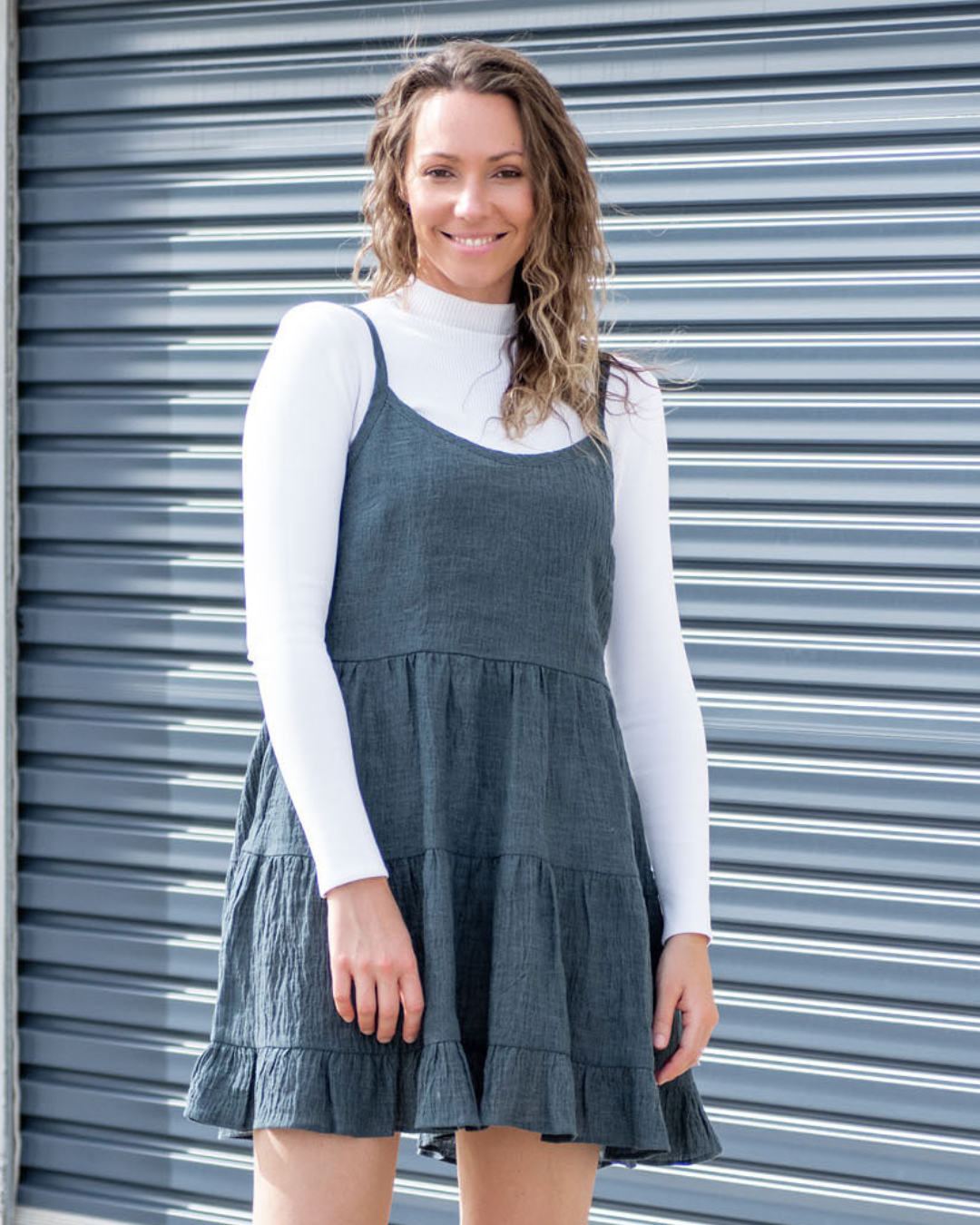 Running a fashion business is hard.
RUNNING A SUSTAINABLE FASHION BUSINESS IS HARDER.
It's a tough industry to be in, but it is worth it, and I'm here to make it easier for you.
If you're like me and you want to make the world a better place, you've landed here for a very good reason.
We might not know each other yet but I'm a big believer in crossing paths with the right people at the right time, and I want to share my story with you...
I started my first circular fashion label when I was 18 and I started my first fashion events and PR company when I was 22. Then I launched the country's first and largest exclusively-Australian made online fashion store, and in 2014, I founded The Fashion Advocate. It grew to become one of the largest online stores for ethical and sustainable Australian and New Zealand fashion, beauty and lifestyle brands, and it was something truly spectacular.
The Fashion Advocate hosted the country's largest sustainable fashion runway at Melbourne Fashion Festival. We opened two of the best ethical and sustainable fashion stores in Melbourne. We stocked some of the country's most innovative sustainable and circular fashion designers and with the help of our beautiful community of customers, we also donated thousands of dollars every year to good causes. When things got a little crazy in 2020, we even released Australia's first plastic-free, elastic-free, 100% cotton, biodegradable face mask.
At a time when the fashion industry didn't value or understand sustainability, it was all we did. It was hard going against the grain but we did it, and we did it really well. The Fashion Advocate was a multi-award winning ecommerce store, and we grew to stand for something so much more than just sustainable online shopping - we led the conversation for change in the fashion industry.
In the 10 years that I ran The Fashion Advocate as an online store, we did some really amazing things, and even though it was brutally hard at some points of our journey, I loved every minute of it and I learnt a hell of a lot.
When I was pregnant with my daughter, I realised the future I was creating wasn't just my own any more. Every decision, every impact, and every choice I made, was going to change the world for the next generation, and I wanted to make sure I was doing everything in my power to run the best possible business with the biggest possible impact.
So, in 2022, I re-launched, re-branded and re-birthed The Fashion Advocate, and now I'm sharing everything I know about business, fashion and sustainability through my online courses and mentoring to help ethical, sustainable, circular and slow fashion brands and businesses thrive in one of the toughest industries.
I want to change the fashion industry for the better from the inside out, so now I work with the fashion brands and businesses who collectively control whether fashion becomes a solution for global problems, or it becomes a serious problem for our future.
Fashion itself isn't bad, fast fashion is. Ethical, sustainable, circular and slow fashion is the good stuff I want to see more of, so I'm now determined to help the good brands succeed, because the world needs a little more good.
- Claire Goldsworthy, Founder, The Fashion Advocate.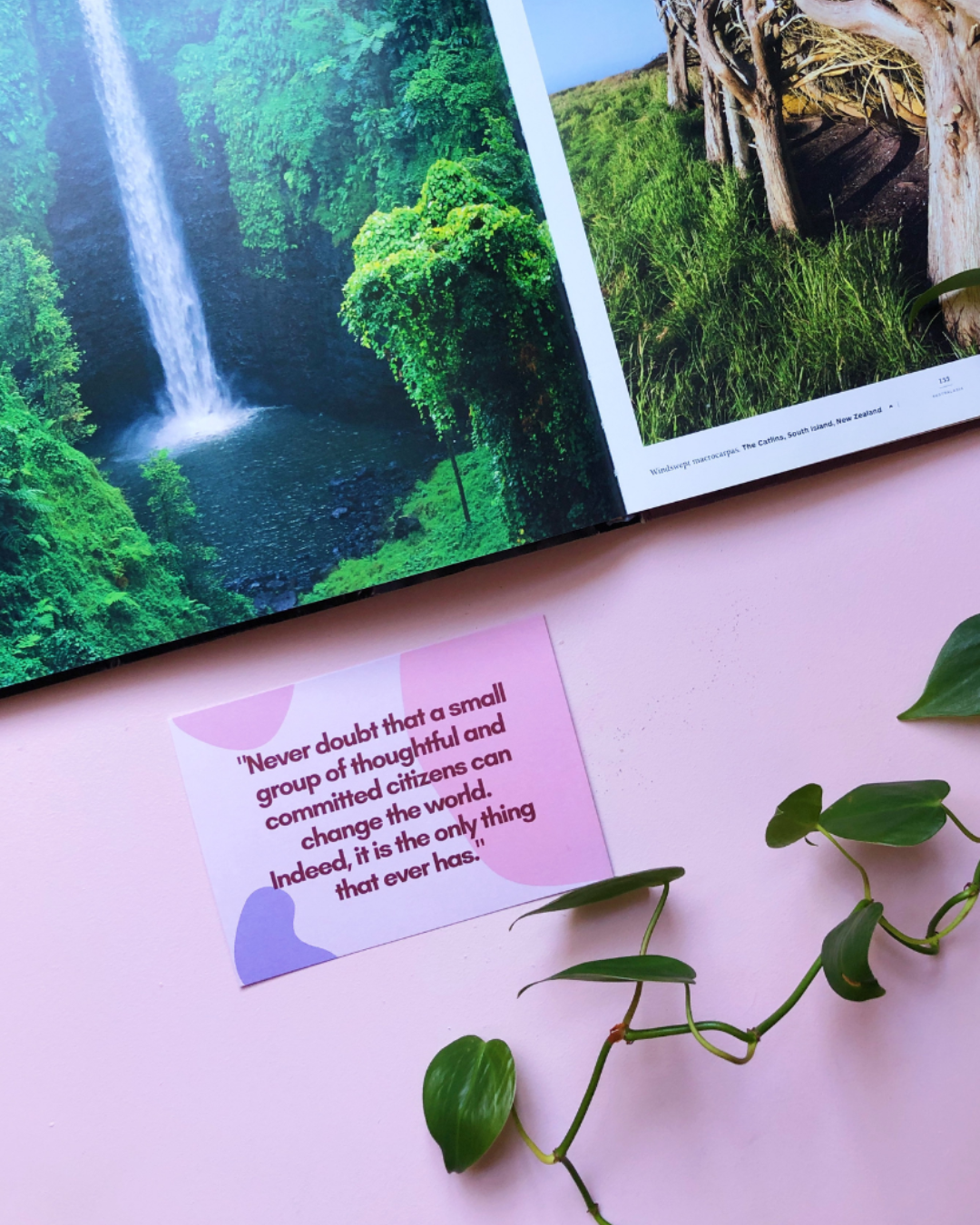 Never doubt that a small group of thoughtful and committed citizens can change the world.
Indeed, it is the only thing that ever has.
Margaret Mead
"I've been privileged to work with Claire in a professional setting on a number of occasions in business creation, event management, and also marketing, and her style is so motivating and encouraging."

Ryan G, ANZ Lead, Pinterest.

"Claire offers true and genuine support to businesses. She is a dynamic and entrepreneurial professional who has carved her own unique place in the world supporting ethical and sustainable businesses."

Yolanda F, Acting CEO, Melbourne Fashion Festival.

"Claire is a joy to work with. She produces authentic and genuine content that is full of personality and I always look forward to working together creatively and positively."

Marnie G, Co-Founder, ELK.

"Claire is a role model to so many business owners. Claire has supported One Roof with social media consulting which has significantly helped to boost our profile."

Sheree R, Founder, OneRoof.

"For all those who are fortunate enough to have met her, Claire is definitely 'one of a kind'. She is consistently pleasant, tackling anything that you throw at her with dedication and a BIG smile. Her professionalism and sincerity are reflected on her working style of bringing about positive change."

Dora D, Project Officer, Creative Victoria.

"Claire is an innovative and forward-thinking entrepreneur who has an influential voice in Australian ethical business. Her dedication to supporting ethical businesses is exactly what we need to see more of, and her work further proves the potential in socially responsible business."

Justine C, Doctor of Philosophy, QUT.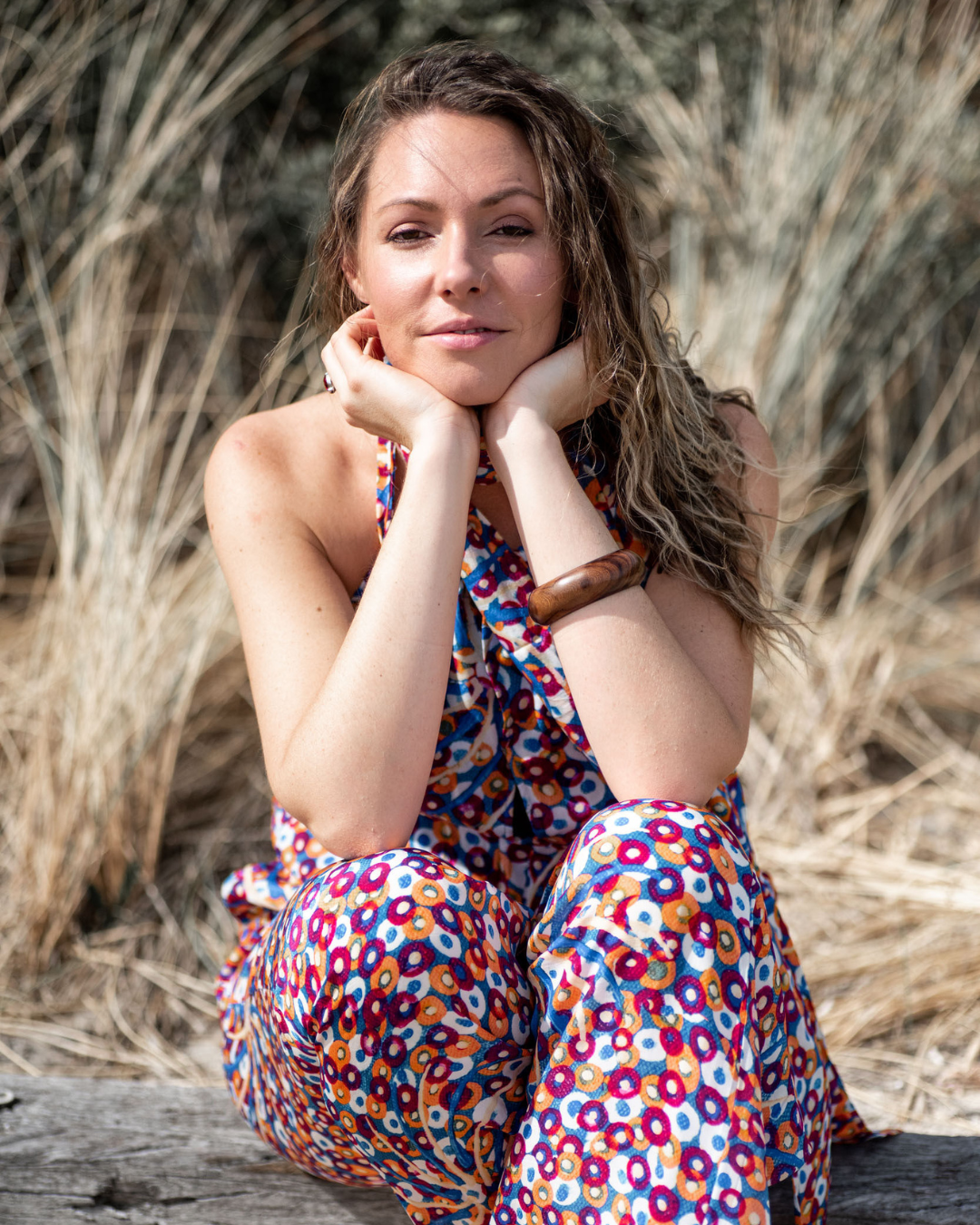 We're changing the world for the better, one outfit at a time.
The Fashion Advocate is a little black book for fashion business founders who are passionate about creating positive social and environmental change.
We have the power to use fashion as a force for good, and not just make money, but make the world a better place.
Because being in business isn't just about making money, it's about making a difference.
THE FASHION ADVOCATE VALUES
PURPOSE
Because life is too short not to have one.
PEOPLE
Ethical wages are a must. Fair trade is essential.
PLANET
Sustainability is a non-negotiable. There is no Planet B.
PROFIT
Making money ethically means making a positive impact.
EMPOWERMENT
For you and for others. Knowledge is power.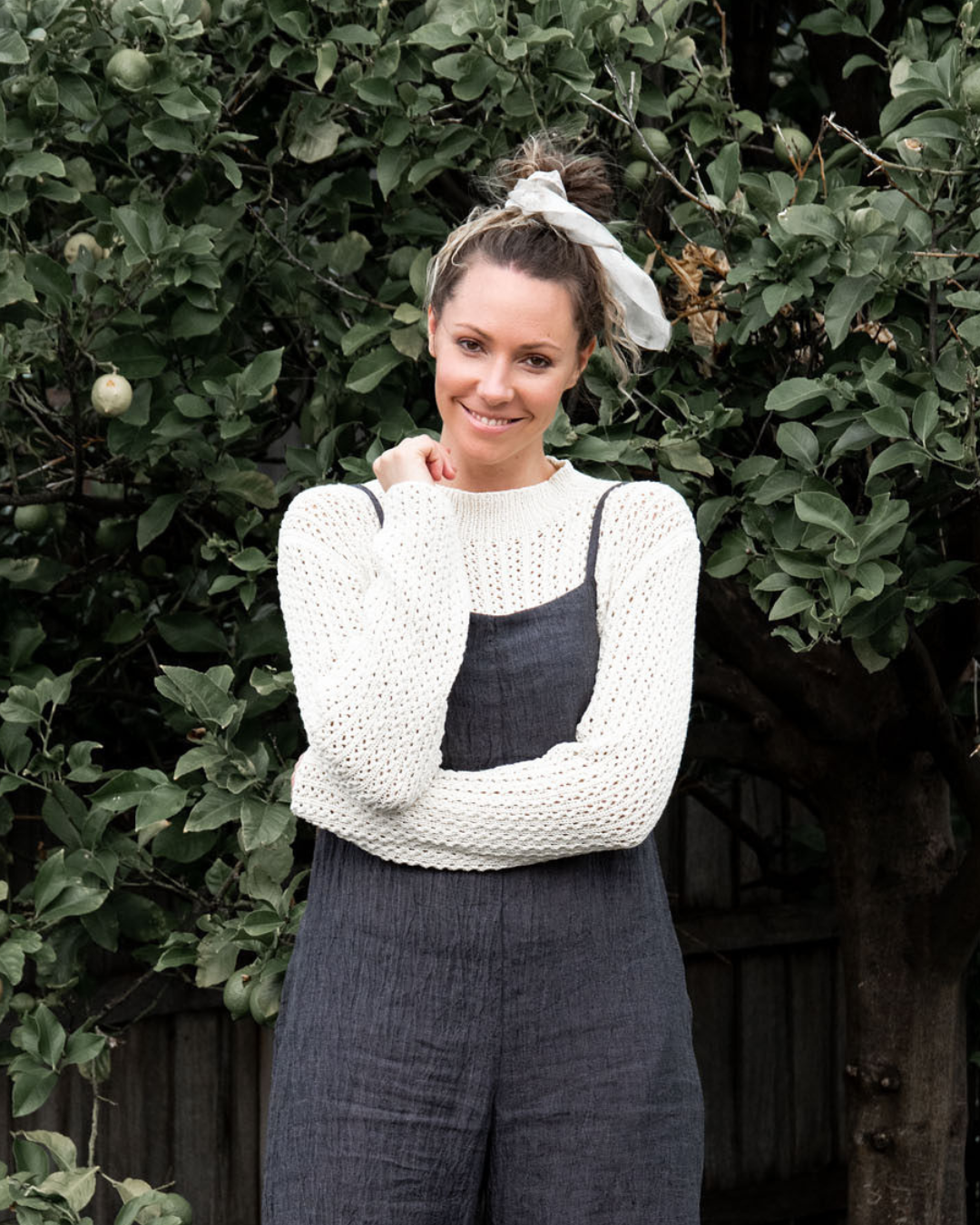 Once upon a time, The Fashion Advocate was one of the largest online stores for ethical and sustainable Australian and New Zealand fashion.
In 2022, it was time for us to step outside our little circle and create change on a bigger scale, so we rebranded and rebirthed.
Now, The Fashion Advocate is an online course platform and coaching community for ethical, sustainable, circular and slow fashion brands and businesses.
As a collective of fashion businesses, we use fashion as a force for good to make the world a better place.
Tried and tested, trusted and proven.
The Fashion Advocate is a trusted name in the fashion industry and business space.
We've been featured in...