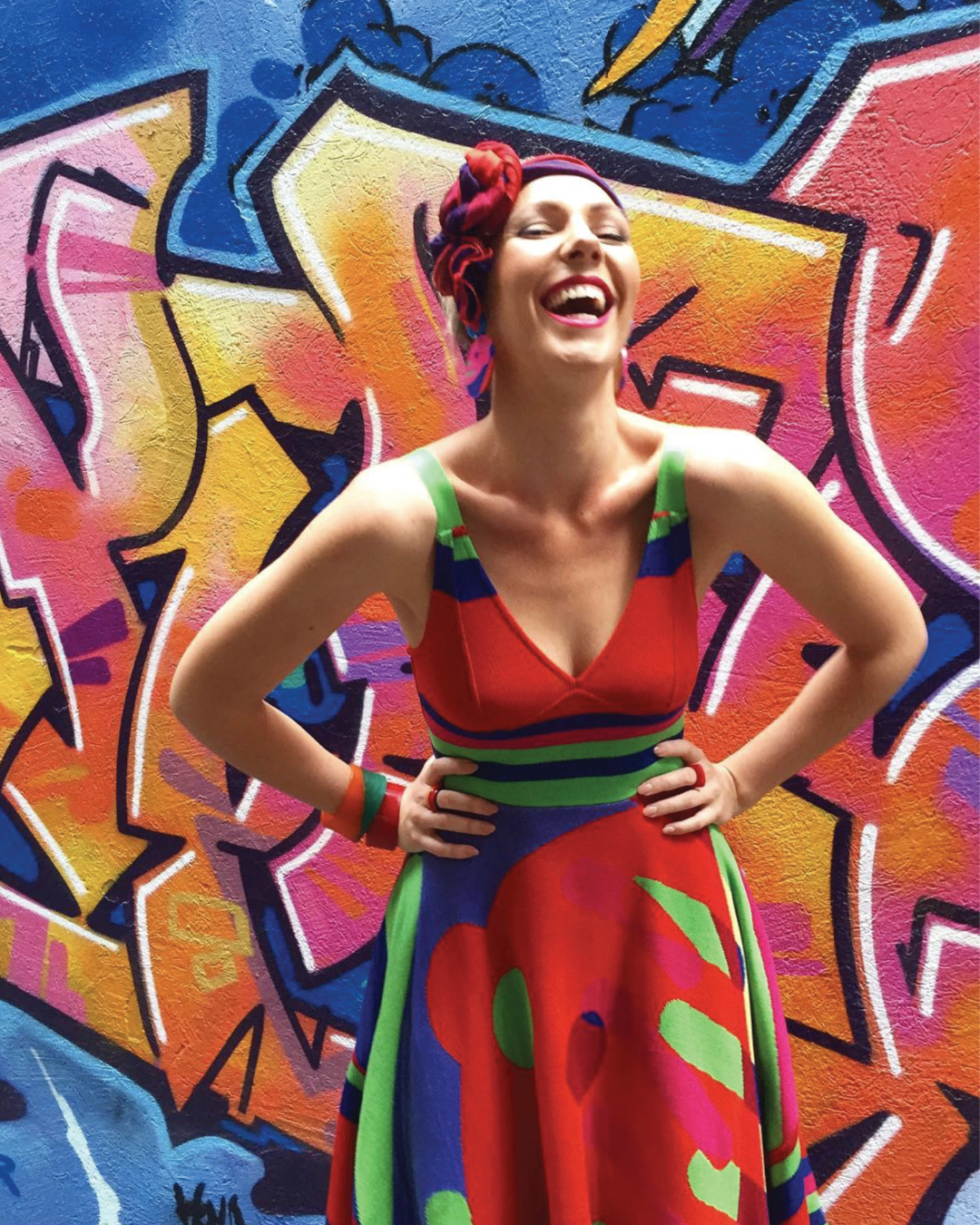 I've worked with hundreds of fashion businesses big and small.
And I'm really good at what I do because I really care about what I do.
I was put on this earth to make it a better place and I'm doing it through fashion.
"My name is Jo Mercer and I've been in retail for more than 30 years running Jo Mercer Shoes but I've just started a new business, Matilda Life. Claire is a really smart and successful woman and she's a force in her field. She really understands the digital space and gave me some amazing advice and direction both strategically and practically. Claire's positive attitude is infectious and she gives you the confidence to know you can do something like this in a completely different world. Thank you Claire, you are amazing."
Jo Mercer, Founder and Designer, Matilda Life.
"Claire has been an incredible asset to Wittner's content strategy over the past year. We initially reached out for help with our 'Support Local' campaign that showcased small business through the COVID-19 pandemic but since then we have maintained our relationship with Claire and The Fashion Advocate to create lifestyle UGC – which has helped us grow a unique and diverse content library that has seen positive engagement across email, web and social. Claire is very good at what she does!"
Matthew Sposaro, Social Media Manager, Wittner.
"Claire has been integral to my brand growth. I follow a lot of business coaches and consultants but none resonate with my values the way Claire does. She knows the sustainable fashion industry inside and out and she knows how to grow a successful brand in really creative ways. I was sick of everyone telling me the only way to grow was Facebook ads but Claire showed me so many alternative and free growth strategies that actually worked. Her ideas are always right on point and her strategies work for us every time. Working with Claire has built our brand up and really streamlined the way we do things to make every day operations so much easier. Our sustainable fashion community is lucky to have such a smart business strategist on its side."
Richard Bladin, Founder and Designer, Mister Bladin.
"I've been privileged to work with Claire in a professional setting on a number of occasions in business creation, event management, and also marketing, and her style is so motivating and encouraging."

Ryan G, ANZ Lead, Pinterest.

"Claire is a joy to work with. She produces authentic and genuine content that is full of personality and I always look forward to working together creatively and positively."

Marnie G, Co-Founder, ELK.

"For all those who are fortunate enough to have met her, Claire is definitely 'one of a kind'. She is consistently pleasant, tackling anything that you throw at her with dedication and a BIG smile. Her professionalism and sincerity are reflected on her working style of bringing about positive change."

Dora D, Project Officer, Creative Victoria.

"We have been the benefactor of Claire's help and endorsement on more than one occasion. Her Melbourne Fashion Festival event was a joy to be part of. We were exposed to a new audience in a fresh, considered and innovative setting. Claire's events are as professional as they are personal."

Luke P, Marketing Manager, Anthea Crawford.

"Claire is an innovative and forward-thinking entrepreneur who has an influential voice in Australian ethical business. Her dedication to supporting ethical businesses is exactly what we need to see more of, and her work further proves the potential in socially responsible business."

Justine C, Doctor of Philosophy, QUT.

"Claire is so encouraging and supportive, and her superior level of organisation and dedication is second to none. She is living proof that when you have a passion and a dream, anything is possible!"

Melissa M, Founder, Bee One Of A Kind.
"I started to follow Claire's instagram page and was intrigued by her knowledge and experience in the sustainable fashion industry. I was following her for a while before finally deciding to make the jump and I booked a call with her to discuss the future of my business. This would have to be the best decision that I have ever made! Claire has been nothing but supportive and has taken the time to bring together like minded people, sharing strategies and helpful tactics to stay relevant on social media platforms and take our business from an unknown to the recognition that we deserve. Her continual tips and tricks in managing a sustainable fashion business have been invaluable! I very much look forward to the future and a close working relationship with Claire - highly recommend!"
Peggy L, Founder and Designer, Juliette et Felicity.
"A big shout out to Claire! Claire gave me just what I needed to kickstart my motivation and help me get back on track and focus on what I need to do to get my brand out there. Claire offered some really really helpful tips and strategies and after speaking with Claire, I can't wait to get back into it!"
Briana T, Founder and Designer, State of Joy The Label.
"I really love working with Claire! She is extremely knowledgeable and personable. Her passion for ethical and sustainable fashion perfectly aligned with out brand and it meant that we could gain all these incredible insights and contacts that were such a positive addition to our brand."
Gemma T, Founder and Designer, Anew Atelier.
"My strategy session with Claire was very mind-opening and educational. She was able to solve our operational issues in a very short amount of time and came up with so many valuable solutions. Claire's experience is so powerful in helping fashion businesses grow."
Serenay I, Founder, Akana Shoes.
"Claire gives me so much clarity into the content creating process and how to communicate my message to my clients. She explains every step of the process very clearly, which makes it so easy to put an effective plan in action. Her mentoring came into my life when I was feeling lost in my business. Her ongoing support makes you feel like you're not alone in the process! Thank so much for your support Claire!"
Fernanda C, Founder and Designer, Fernanda Covarrubias.
"I got so much out of working with Claire! I already felt motivated from her social media but I needed help with the practical stuff. Claire showed me steps to take in my business that I thought were impossible. I am so grateful for Claire and her knowledge. She is very very good at what she does and I highly recommend working with her!"
Christie L, Founder, Well n Balanced.
"Meeting with Claire is like a breath of business fresh air. She is always positive, extremely knowledgable and makes the learning process around business management a very easy one. I came to Claire 'stuck' and could not work out which path to follow to get me out of my business 'stuckness'. Claire offered a huge amount of helpful guidance to help devise a plan, which has now given me an actionable path to follow, to get me moving in the right direction. I now feel confident in what I need to do, to get the results I am after. Claire gave me bite-sized actionable tasks that are achievable. Before our call, I was feeling paralysed by everything I needed to do and not knowing where to start but my session with Claire was perfect in clearing my mental block."
Nicole McDonald, Founder and Designer, COOP.
"I've worked with Claire through private one-on-one mentoring and her friendly and open nature immediately put me at ease, and it was such a pleasure working with her. I knew next to nothing about social media for business and by the end of my sessions, I was inspired and confident enough to know that I could make it work. Claire has a wealth of knowledge behind her and it has not been gained through second-hand information; she has had years of hands-on, personal experience, from which she has tenaciously worked out what works and what doesn't. She is enormously generous with her time and information and she really does care about the success of her clients. More than anything, it is Claire's inherent nature and her energy and passion that makes her such a standout figure in the ethical fashion world. She is a positive and inspiring voice which is so needed in today's world."
Kimelyn Macphail, Founder and Designer, Quillan.
"Claire is a dynamic, creative and entrepreneurial professional, who has carved her own unique place in the Australian fashion industry, creating diverse platforms to showcase and support ethical and sustainable fashion businesses. The activities and opportunities Claire has facilitated for Australian fashion brands is unmatched locally, and has been vital to the continuing need for sustainable fashion to be advocated for and celebrated. Claire's ability to communicate with her audiences has set her apart in the realm of fashion influence, and she has been unwavering in her authentic dedication to her passions. She offers true and genuine support to other small businesses and constantly pursues new and innovative ways to create and share success. Claire is an accomplished project manager across marketing, publishing and event production fields. The Festival team and I have had the pleasure of working with Claire over many years and I have no hesitation in endorsing her talents and professionalism. She is an asset to our local fashion industry."
Yolanda Finch, Acting CEO, Melbourne Fashion Festival.
"My experience with Claire's mentoring was amazing. She has taught me so much about business strategy and drilling down into my target markets. I appreciate everything Claire has done for me to help me achieve my big dreams."

Shayla Rourangi, Founder, Thrift Kids.

"Working with Claire and the team at The Fashion Advocate has been an amazing experience for us. As a label based in a small town of Western Australia, she has been able to offer us the strategies and exposure we needed to break into the eastern market. Claire is amazing to work with."

Gaelle Beech, Founder, Anjelms.

"I loved chatting with Claire. She gave me so much good advice about business and it's really helped me. It was great to have someone like Claire who is an expert in her field go through my business and give me tailored advice. I am really excited to continue working with Claire."

Teshani McManus, Founder and Designer, Luna and Sun.

"A big shout out to Claire from The Fashion Advocate. We had such a productive mentoring session and she really helped me look at things from a different perspective. She shared so much great advice to overcome my main business concerns. Thank you so much Claire!"

Kinga Kertes, Founder and Designer, Uton Basics.

"I've had the pleasure of working with Claire multiple times with our fashion business, Zoe.O The Label. Claire is highly organised, professional and her attention to details and communication is excellent. Claire is uber cool and so good at what she does. I highly recommend working with Claire!"

Megan Luhrs, Founder and Designer, Zoe.O.

"Claire is living and breathing what she is teaching and it helps you see how much potential your business has. If you're considering getting training from Claire, go for it! She's hands-on and approachable and constantly encouraging me through every step. You'll definitely get a lot from it. I'm happy to recommend Claire to anyone needing help."

Danielle Sady, Founder, Everyday Lingerie Co.
"Claire is a down to earth and passionate woman who gives soul to everything she does. She genuinely cares for people and the planet and is dedicated to educating us on how we can do this better ourselves. She is a true gem!"

Natalie Carusi, Creative Director, Pinky and Kamal.
"It is always such a pleasure working with Claire. She is so easy to work with, straight forward, and easy to collaborate with. She is flexible and understanding about our products and our marketing needs. She always delivers beautiful results that are authentic, meaningful and high quality. I always look forward to working with Claire each time to see what she comes up with to help us."

Madonna Bain, Founder and Designer, Eco Intimates.
"We love partnering with Claire! Her positivity, authenticity and warmth has made every experience a joy. The added bonus has been aligning with like-minded businesses and clients, all of whom are on a similar ethical journey. Working with Claire has been great for business growth, and brand alignment."

Cat Sanders, Founder, Grace and James.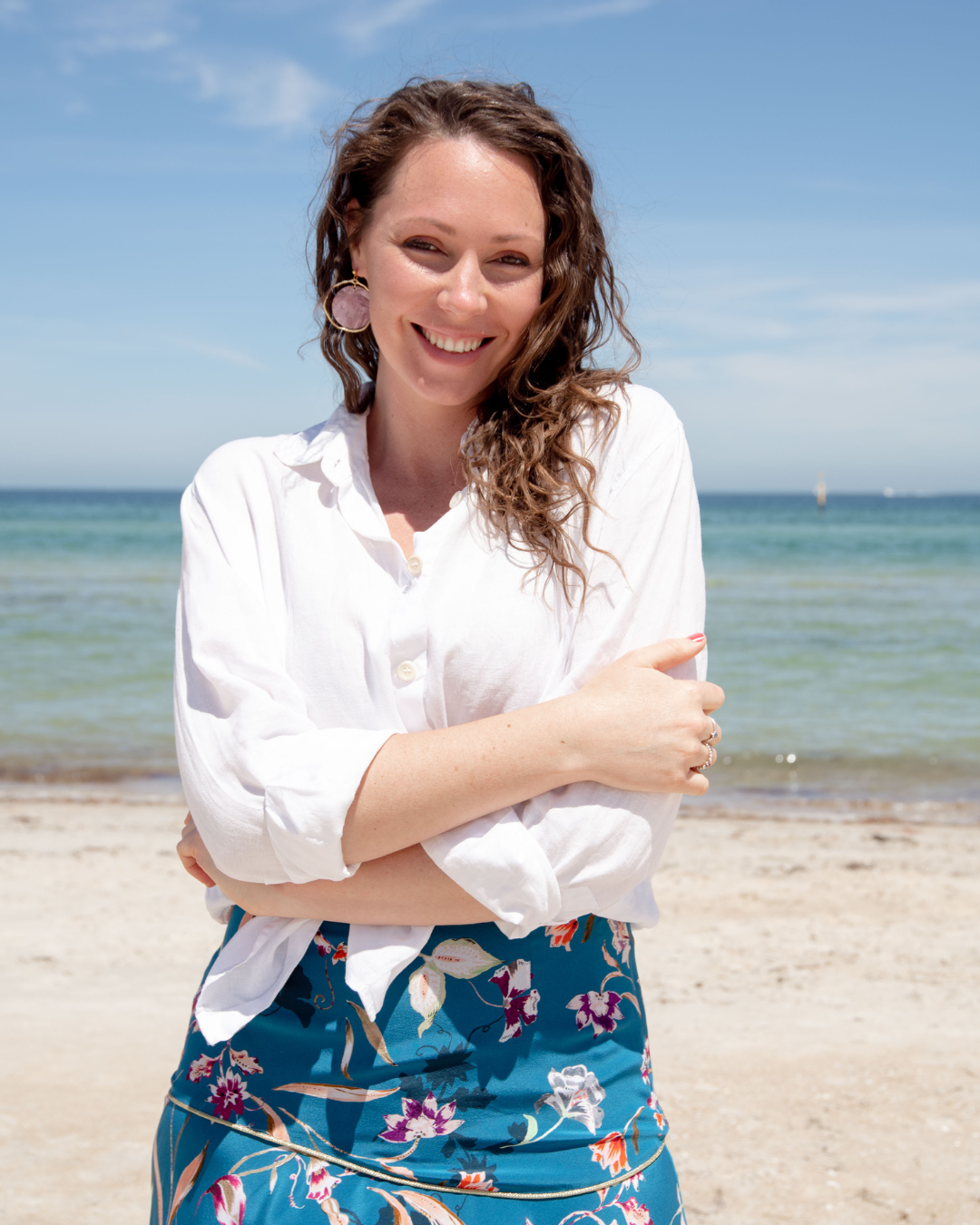 Want what they're having?
Work with me! My super power is finding growth solutions for sustainable fashion businesses and ethical brands.
WORK WITH ME