PRIVATE STRATEGY SESSION MENTORING AND COACHING CALL
Are you struggling with slow sales and need to increase your sales and conversions?
Are you stuck with a business challenge and need expert advice to move forward with a plan?
Do you need fashion-industry specific mentoring and guidance to grow your business?
You've landed here for a reason. This is the solution.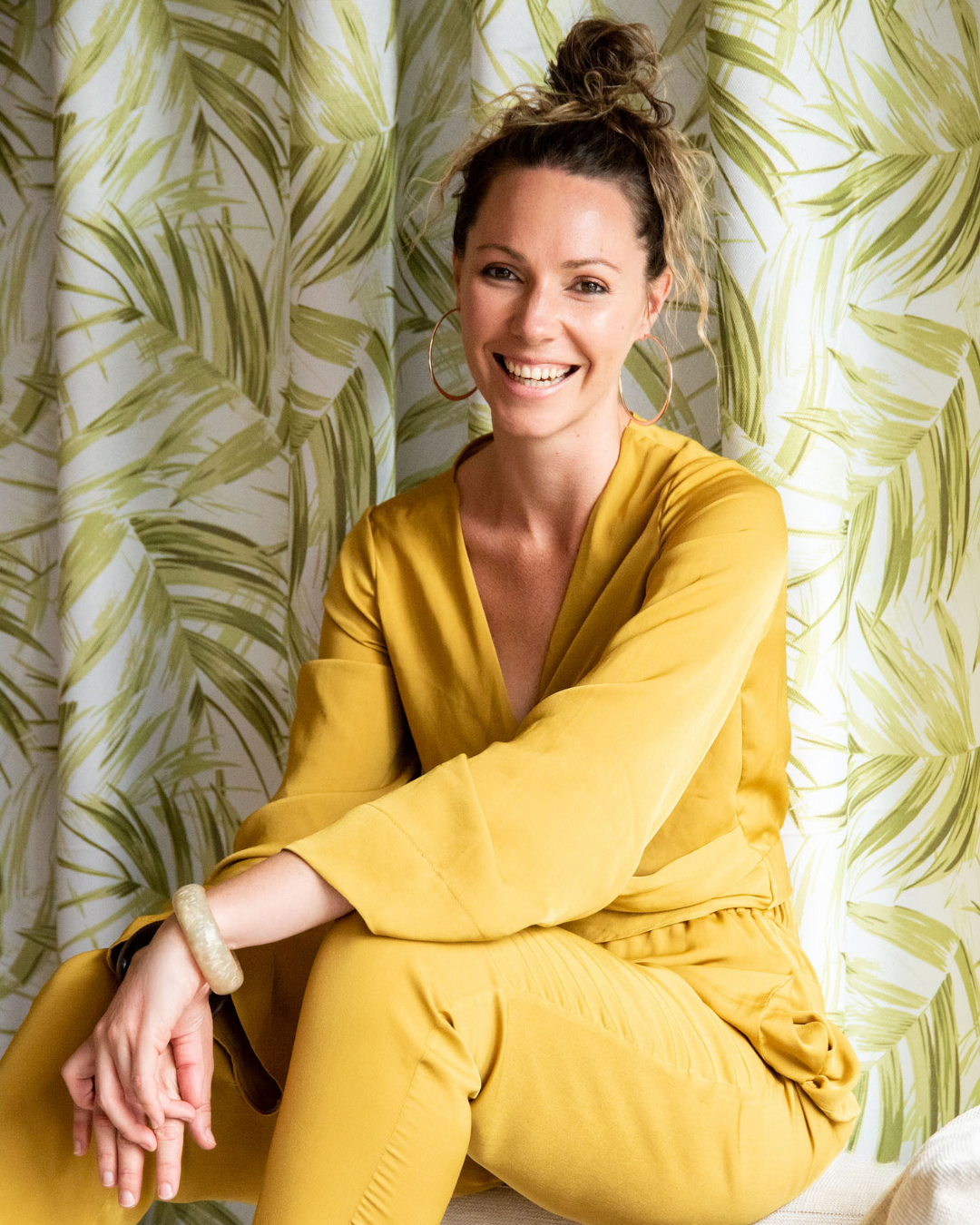 Stop feeling stuck and start seeing sales.
I'll help you overcome any challenge with my step by step growth strategy.
I'll break through your business barriers and develop a strategy for your unique business so you can grow your fashion business the easy, fun and stress-free way.
I can wholeheartedly recommend Claire's mentoring to anyone looking to navigate the sustainable fashion world.
"I first stumbled upon The Fashion Advocate's Instagram profile when I was knee-deep in the planning and branding stages of my sustainable clothing brand.
Claire's posts and stories were packed with such valuable insights, yet they had a fun and relaxed vibe to them, which I appreciated. It was this approachability that got my attention.
So I DM'd her with a couple of burning questions about the fashion industry, and she responded in such a friendly manner with a generous amount of information. I was beyond impressed! This led me to wanting to invest in Claire's mentoring sessions, but I still wanted to make sure it was the right fit - so I booked a free 30 min strategy call.
From the very start, Claire's friendliness and creativity shone through. She listened intently and offered some great ideas and next steps for me. The next day, I signed up for 3 x monthly mentoring sessions via Zoom.
Fast forward to this week, and we've just wrapped up our last session. I can't even begin to express how much I've learned during our time together. Claire guided me through costing, budgeting, pre-launch and launch activities, and post-launch marketing strategies. Each session was presented with clarity, leaving room for questions and discussions. Her follow-up emails always included actionable steps for the month ahead. And if I ever had additional questions or needed support between sessions, she was there for me!
Now, I'm feeling more confident in the industry and I have a lovely and experienced mentor to turn to when I need further support. Working with The Fashion Advocate has been a very positive journey, and I can wholeheartedly recommend Claire's mentoring to anyone looking to navigate the sustainable fashion world."
Bibi Maber, Founder and Creative Director, Mad Nomad
If you're feeling stuck or you don't know how to move forward in your fashion business, I'll show you how.
I'll help you work through your business challenges so you can easily move forward, take action and increase your sales.
---
PRIVATE STRATEGY SESSION MENTORING AND COACHING CALL
---
CONTACT ME FOR PRICING
---
Includes one-hour of private one-on-one mentoring over Zoom.
Includes written action plan and clear steps to move forward.
Includes a follow up accountability email for support.
Includes personalised strategies and solutions for your unique fashion business.
---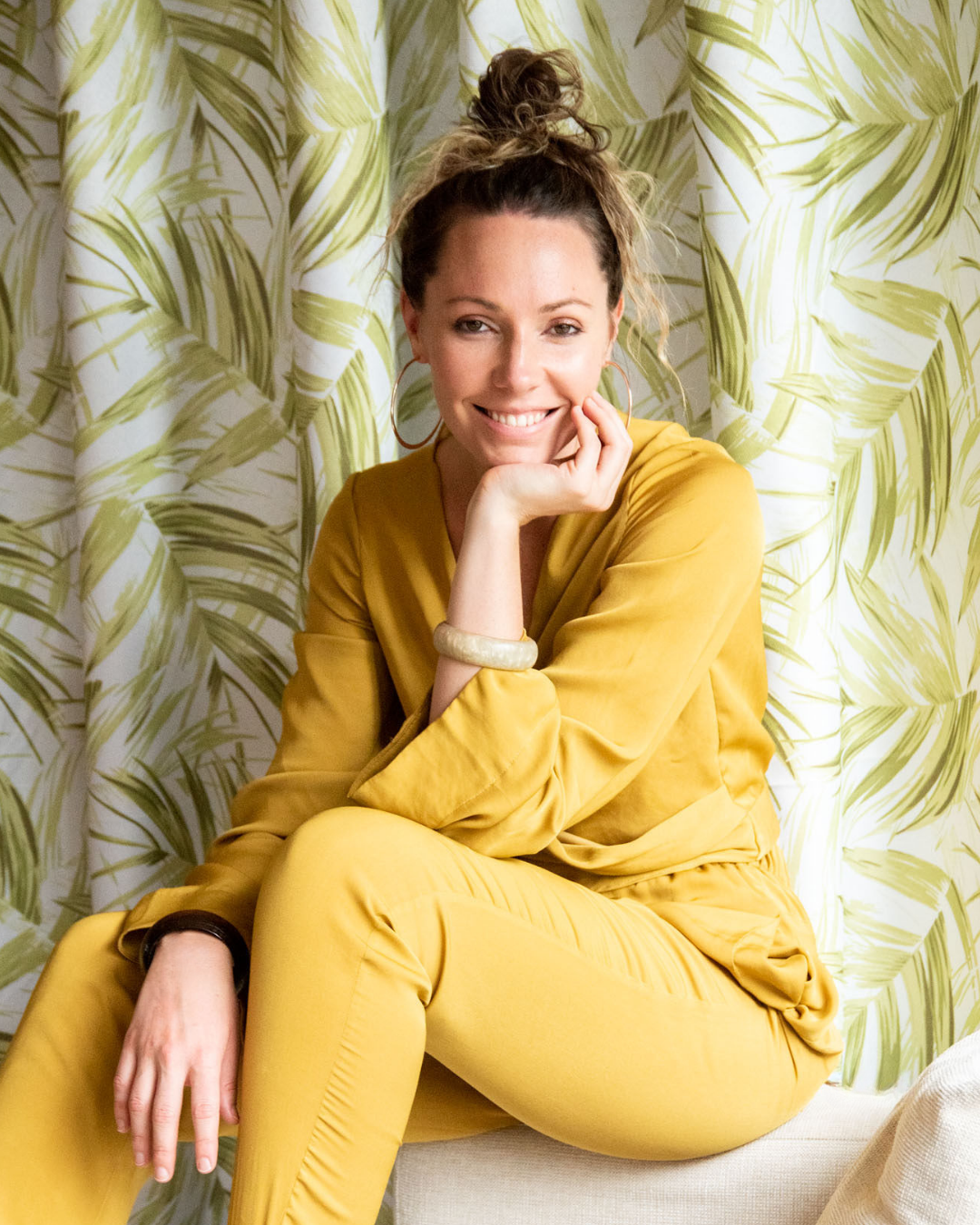 I'll help you break through barriers and overcome your business challenges.
I started my first sustainable fashion label when I was 18 and I started my first fashion events and PR company when I was 22.
I launched the first 100% Australian made e-commerce fashion store, and I founded one of the largest online stores for ethical and sustainable Australian and New Zealand fashion, beauty and lifestyle brands.
In 2022, I re-launched, re-branded and re-birthed my career in fashion, and now I'm sharing everything I know about business, fashion and sustainability through The Fashion Advocate to help you.
If you want to grow your ethical, sustainable, circular, or slow fashion business, I'd love to help you succeed and overcome your business challenges. I'd love to help you sell more, grow more, work less and run a sustainable fashion business with ease.
Marketing, sales, social media, juggling the workload, bricks and mortar retail, e-commerce, content, sourcing, manufacturing, creating a strategy for growth... Whatever you're struggling with, I can help you. 
You'll finish our private one-hour mentoring and coaching strategy session with a clear strategy that you can start using straight away to move forward, confidently take your next steps in business, and ultimately increase your sales.
I'm not your average mentor.
The business strategies I share are incredibly powerful and proven to work and they're specifically designed for sustainable fashion businesses, slow fashion labels, and ethical fashion brands.
Invest in yourself and your business.



"Meeting with Claire is like a breath of business fresh air. She is always positive, extremely knowledgable and makes the learning process around business management a very easy one. I came to Claire 'stuck' and could not work out which path to follow to get me out of my  business 'stuckness'. The initial part of our call was spent working out my most pressing concerns and then came a huge amount of helpful guidance by Claire, to help devise a plan, which has now given me an actionable path to follow, to get me moving in the right direction. I now feel confident in what I need to do, to get the results I am after. Claire gave me bite-sized actionable tasks that are achievable. And I have homework - she's keeping me accountable which is so important to me as I work by myself. Before our call, I was feeling paralysed by everything I needed to do, and not knowing where to start, but my session with Claire was perfect in clearing my mental block. Claire, again, thank you so much for this session!"

Nicole McDonald, Founder and Designer, COOP.
"I've worked with Claire through private one-on-one mentoring and her friendly and open nature immediately put me at ease, and it was such a pleasure working with her. I knew next to nothing about social media for business and by the end of my sessions, I was inspired and confident enough to know that I could make it work. Claire has a wealth of knowledge behind her and it has not been gained through second-hand information; she has had years of hands-on, personal experience, from which she has tenaciously worked out what works and what doesn't. She is enormously generous with her time and information and she really does care about the success of her clients. More than anything, it is Claire's inherent nature and her energy and passion that makes her such a standout figure in the ethical fashion world. She has a strong sustainable belief system, she has educated herself with all the facts and figures, she truly lives out her values in her everyday life and she is a positive and inspiring voice which is so needed in today's world."

Kimelyn Macphail, Founder and Designer, Quillan.
"Claire is a dynamic, creative and entrepreneurial professional, who has carved her own unique place in the Australian fashion industry, creating diverse platforms to showcase and support ethical and sustainable fashion businesses. The activities and opportunities Claire has facilitated for such fashion brands is unmatched locally, and has been vital to the continuing need for sustainable fashion to be advocated for and celebrated. Claire's ability to communicate with her audiences has set her apart in the realm of fashion influence, and she has been unwavering in her authentic dedication to her passions. She offers true and genuine support to other small businesses, and constantly pursues new and innovative ways to create and share success. Claire is an accomplished project manager across marketing, publishing and event production fields. The Festival team and I have had the pleasure of working with Claire over many years and I have no hesitation in endorsing her talents and professionalism. She is an asset to our local fashion industry."

Yolanda Finch, Acting CEO, Melbourne Fashion Festival.
"Claire has such valuable business knowledge."
"You won't regret it!"

"Claire has an amazing wealth of knowledge and she is so passionate about helping ethical and sustainable fashion businesses. I've learnt so much from Claire and can't wait to go back through it again and improve even further. I highly recommend Claire's mentoring to all ethical and sustainable business owners, you won't regret it!"

Lauren N.

READ MORE REVIEWS

"I've learnt so much!"

"Claire is amazing with both her energy and sustainable business knowledge. She is so generous with the assistance she gives, and I have learnt so much from her! We are so lucky to have someone so passionate about the sustainable space and so willing to share her knowledge. I highly recommend working with Claire."

Nicole M.

READ MORE REVIEWS

"I'm so grateful for Claire!"

"I got so much out of working with Claire! I already felt motivated from her social media but I needed help with the practical stuff. Claire showed me steps to take in my business that I thought were impossible. I am so grateful for Claire and her knowledge. She is very very good at what she does and I highly recommend working with her!"

Christie L.

READ MORE REVIEWS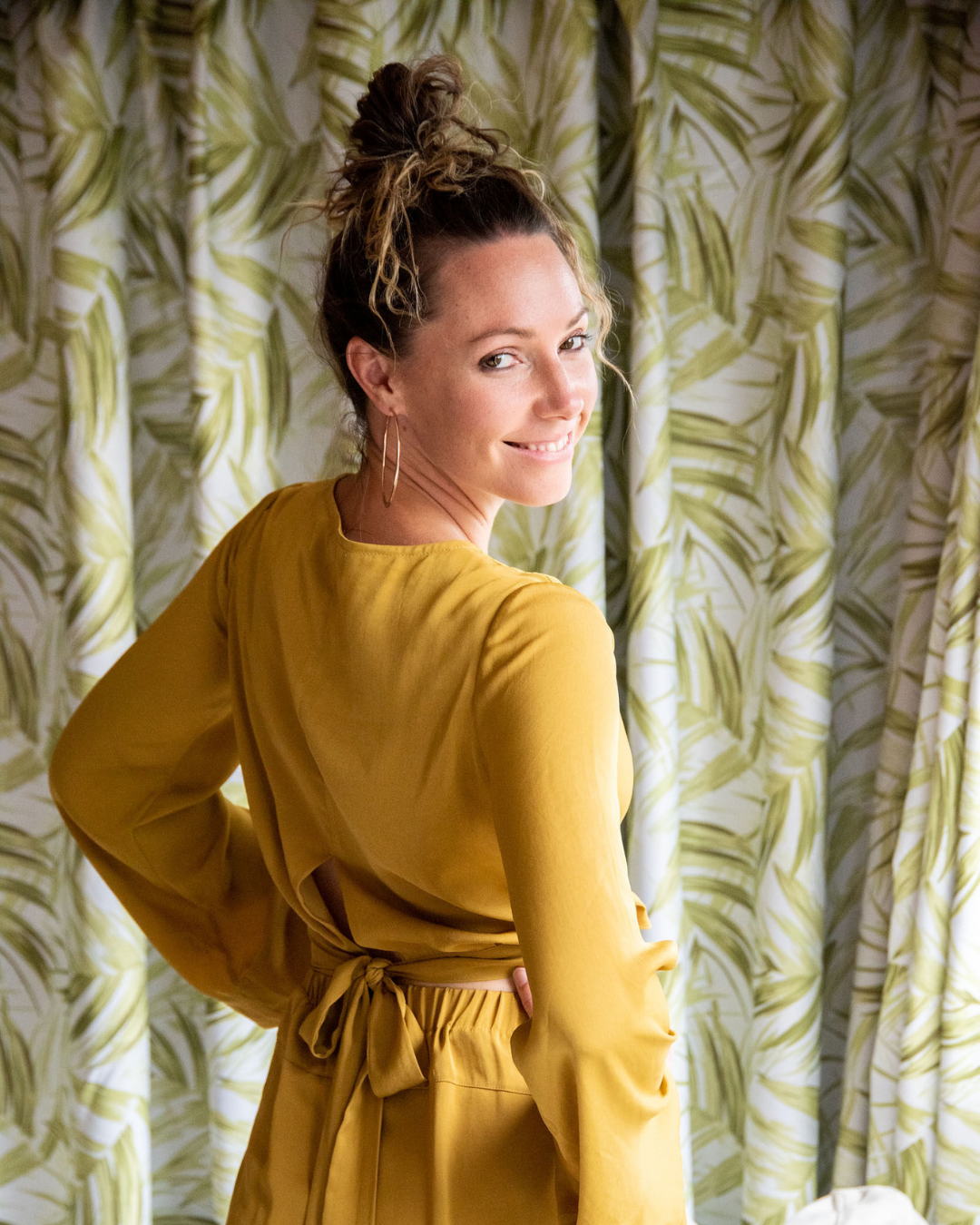 Looking for ongoing support, accountability and regular check-ins?
Let's work together to grow your fashion business and increase your sales.
Ask me about ongoing monthly mentoring and coaching sessions.
Running a fashion business is hard. I'm here to make it easier.
I need help to make more sales but I can't afford this right now. Is there a payment plan option?

Yes! There sure is. You need help but you can't afford it, but getting help will mean you can afford things - I get it. It's a chicken and egg scenario when you're building a business and sometimes it's a real struggle to get ahead. I offer PayPal, credit card and Klarna payment facilities, so you can access the help you need now to grow, and pay it off when you can.
I'm running a business and feel so busy already. Will I have the time to complete the action plan?

My strategy sessions are 60 minutes long but your personalised action plan will require daily dedication. If you're committed to growth, you can find the time for your business! You can come back to your action plan again and again whenever you need a refresher. My strategies are designed to improve your business and save you time, so you might feel busy now but with a little help, you'll feel a lot better soon. This is about making more sales and working less, but you'll have to put the elbow grease in first.
I don't have an advertising or marketing budget. Will I have to spend on Facebook ads to grow with your strategies?

Nope! I grew my six-figure business with a zero-dollar budget, and I made my first $500,000 in sales without spending a single dollar on Facebook advertising. I know how to make a lot of sales without a marketing budget and that's what I'm sharing with you - the free stratgies I used to grow my business. I don't teach Facebook advertising because I've never had to use it! I use free and creative growth strategies that are proven to increase sales, increase conversions, expand your customer reach, and improve your business performance. Everything I teach is free to implement, you'll just need to apply a little time and elbow grease.
Is your mentoring for new or established fashion businesses?

You're in the right place if you're new to running a business and you're also in the right place if you've been running your business for a while too! My fashion business mentoring and coaching is designed for ethical and sustainable fashion businesses of all sizes. You'll learn through a step-by-step process over our strategy call, so it doesn't matter if your business is a month old, a year old or a decade old, you'll find the strategies and resources you need to increase your sales and improve your business. Business can always be better, no matter what stage of business you're in!
I've tried other mentors and online courses and they haven't helped. How is this different?

Spending money on mentoring and online courses is a big step in business, especially when the budget is tight, so I understand your hesitation. I've been disappointed with other online courses too, which is why I give only valuable information. I'm here to make the world a better place through fashion - and that means helping you as much as I can by giving you everything I know, because your success means more of a positive impact! My online courses, mentoring and masterclasses are also specifically designed for sustainable fashion businesses, ethical fashion brands, circular fashion businesses and purpose-driven companies. I'm not sharing general information, I'm sharing industry-specific, niche-specific information. I'm an award winning business operator, an award winning social media marketer, and an experienced CEO in charge of multiple businesses, so I know what works and what doesn't. Most online courses are taught by people who operate out of a text book or people who have never actually owned and operated a fashion business, but I'm teaching tried and tested, real and reliable fashion industry-specific strategies for growth. It's real experience, not textbook or internet theory.
I'm a service-based fashion business. Is this just for product-based fashion businesses?

It doesn't matter if you're running a fashion blog that sells content, a styling business that sells consultations, a recycling business that sells fashion rentals, or a physical fashion brand that sells products - my methods and strategies can be applied to all kinds of ethical and sustainable fashion businesses. Whatever you're selling or however you're serving your customers, the same foundations, principles and strategies apply for growth for both service-based and product-based fashion businesses.
---
PRIVATE STRATEGY SESSION MENTORING AND COACHING CALL
---
CONTACT ME FOR PRICING
---
Includes one-hour of private one-on-one mentoring over Zoom.
Includes written action plan and clear steps to move forward.
Includes a follow up accountability email for support.
Includes personalised strategies and solutions for your unique fashion business.
---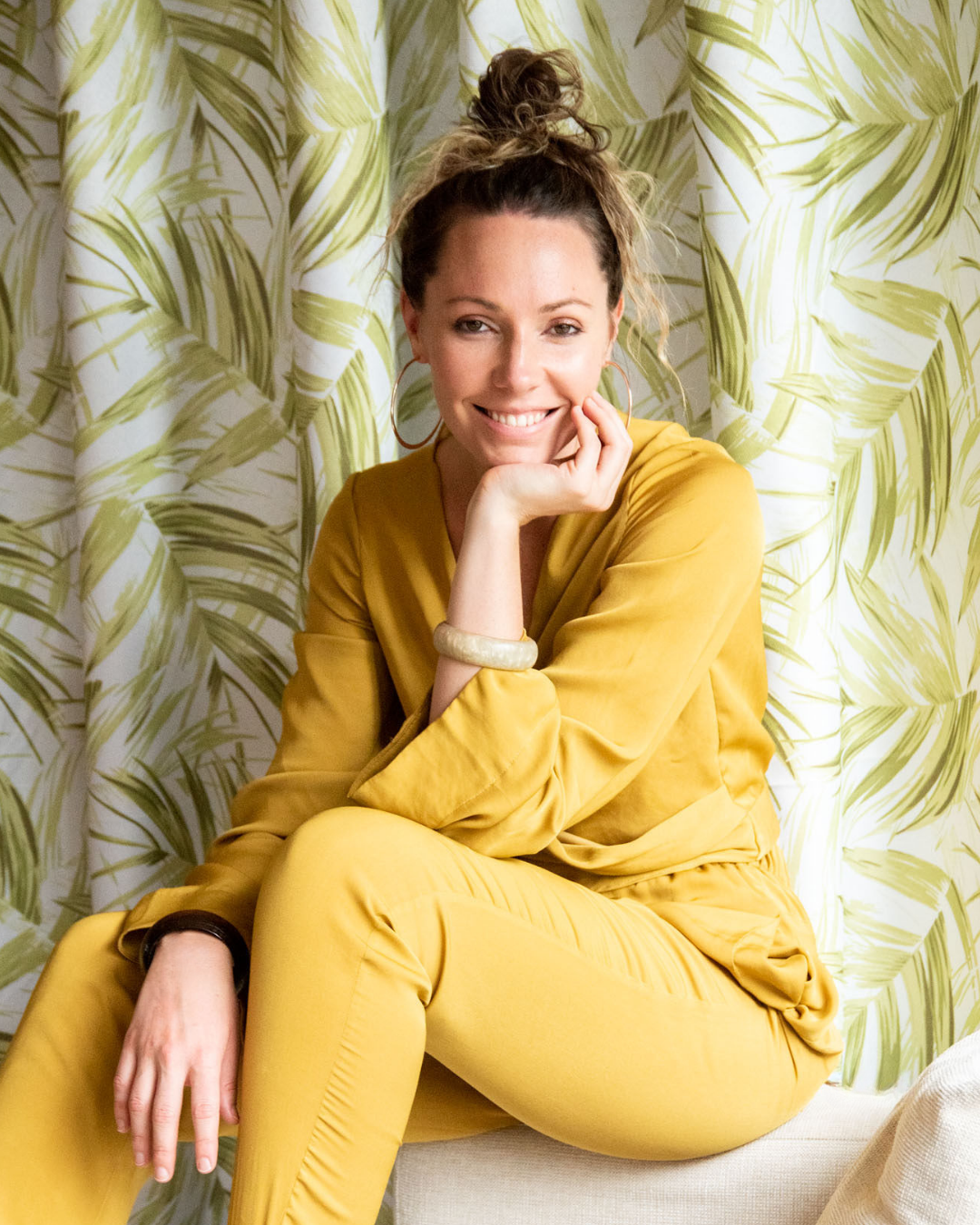 Let me help you grow your fashion business.
Tried and tested, trusted and proven.
The Fashion Advocate is a trusted name in the fashion industry and business space.
We've been featured in...