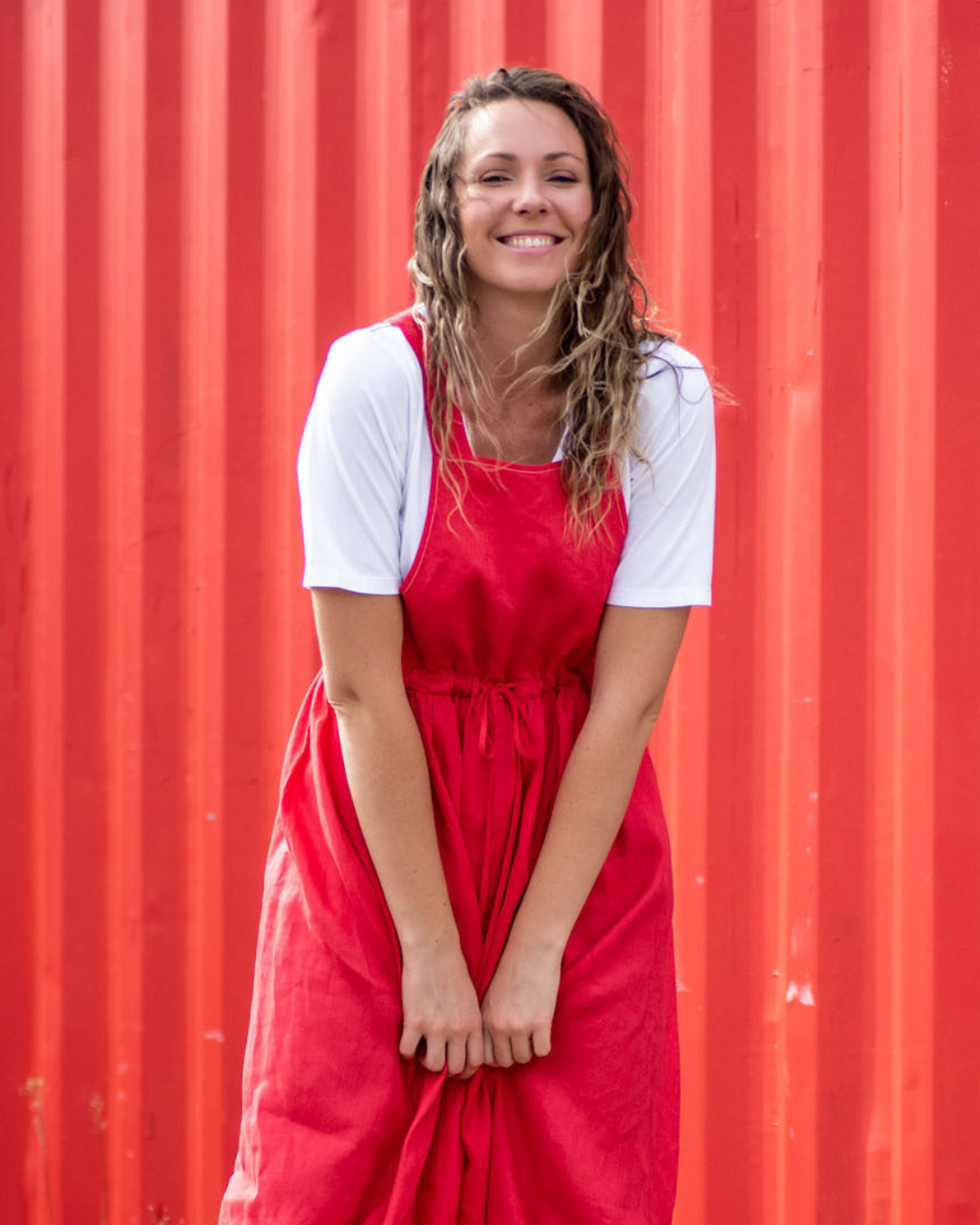 We're using fashion as a force for good to change the world.
We care about ethics, we care about sustainability, we care about our global people and we care about our planet.
THE FASHION ADVOCATE VALUES
PURPOSE
Because life is too short not to have one.
PEOPLE
Ethical wages are a must. Fair trade is essential.
PLANET
Sustainability is a non-negotiable. There is no Planet B.
PROFIT
Making money ethically means making a positive impact.
EMPOWERMENT
For you and for others. Knowledge is power.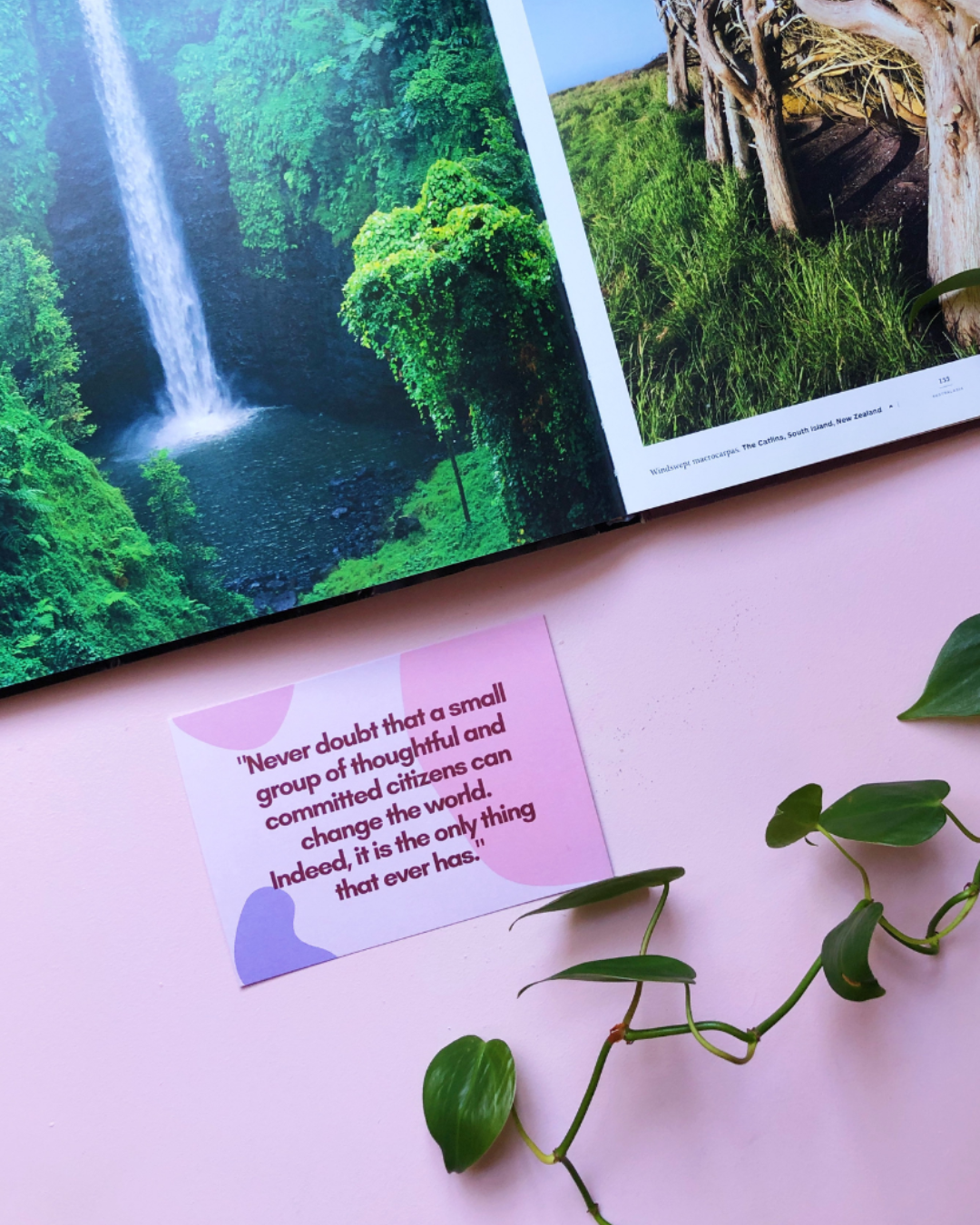 Never doubt that a small group of thoughtful and committed citizens can change the world.
Indeed, it is the only thing that ever has.
This is our commitment.
The Fashion Advocate operates to the highest ethical and sustainable standards within our business, and we prioritise people and the planet. 
We encourage and inspire our community of fashion brands to operate consciously and engage ethically with their own suppliers, contractors and staff.
We are passionate environmentalists, working towards a positive fashion future through the work we do every day at The Fashion Advocate, through the content we publish on our blog, and through our social presence. We believe a sustainable and circular fashion future is possible, where waste is recycled and reused, and the impact of the fashion industry is only positive.
We advocate for ethical working conditions, fair trade, and social equality.
The Fashion Advocate upholds our ethical responsibilities by:
Ensuring every label we work with adheres to ethical working conditions within their manufacturing supply chain.
Ensuring every label we work with agrees to our community guidelines.
Ensuring every label we work with embraces a combination of ethical manufacturing, local sourcing, transparent operation, local loop methods, social enterprise focus, fair trade sourcing, child-labour free manufacturing, and fair wages.
Ensuring that every interview, collaboration, content project or promotion is in partnership with a business who shares our values and ethical stance.
Paying our staff above-award ethical wages.
The Fashion Advocate upholds our sustainability responsibilities by:
Eliminating plastic within our Head Office operations.
Utilising home-compostable plastic-free packaging for all packages we send to clients and partners.
Ensuring every label we work with at The Fashion Advocate embraces a combination of recycled or recyclable fabrics, low waste manufacturing, biodegradable textiles, sustainable production, certified organic fabrics, vegan fabrics, cruelty-free materials, and environmental management policies.
Ensuring all procedures and operational methods conducted at our Head Office utilise environmentally friendly materials and products, and recycling is an utmost priority.
Partnering with One Tree Planted, a not-for-profit organisation focused on global reforestation and habitat protection. Through our donations, we support One Tree Planted and plant one tree for every course sold at The Fashion Advocate.
The Fashion Advocate upholds our social responsibilities by:
Working with all members and businesses within the community regardless of age, sex, religion, nationality or ability.
Donating a minimum of $2500 worth of content every year to charities and not-for-profit organisations that support and empower women and children in need.
Offering employment opportunities to members of the local community and members of disadvantaged communities.
Promoting various ethical, sustainable and social causes to the wider community to encourage positive change.
Working with local businesses and independently owned labels to foster good relationships among the Australian and New Zealand creative industry.
Each and every label we work with online at The Fashion Advocate also abides by our community guidelines which state:
All workers are paid fair wages, offered safe working conditions and ensured workers' rights throughout the entire design, sourcing and manufacturing phase, to maximise the benefits to people and communities while minimising the impact on the environment.
Need more information on our ethical and sustainable values? Contact the fashion advocate here.